Omaha is a small town in growing northwest Arkansas near the world-famous entertainment capital of Branson, Missouri. Omaha is also central to great outdoor recreation in the Arkansas and Missouri lake country. Just east is Bull Shoals Lake in Arkansas, known for water sports, fishing, and scuba diving. To the north are Table Rock Lake and Lake Taneycomo in Missouri.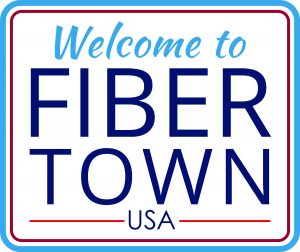 With a current population of 169 (2010 U.S. Census), the Omaha area is experiencing growth. The town has increased services to rural customers, including Fiber-to-the-Home Internet service with speeds up to 1Gbps provided by NATCO Communications, Inc. Omaha school's enrollment is growing. Our pleasant climate is mild with four seasons. Access to higher education and scheduled air transportation are truly within a few minutes' drive. Hospitals are nearby in both Branson and Harrison.
---
The post office in Omaha was established in 1873, and the city was incorporated much later on February 1, 1936. At the start of the 1900s, several companies began rail construction through Boone County. The Cricket and Crest railroad tunnels located near Omaha were built in 1903-1905 and are on the National Register of Historic Places. The Crest Tunnel is the longest in Arkansas at 3,500 feet. The nonoperational tunnels, which are on private property, echo the architecture of rail tunnels of the time.
Information sourced from the Encyclopedia of Arkansas.
Looking to relocate?
South Shore - Bull Shoals Lake, Arkansas - a great place to visit; a better place to live!